Sgt. Robert Lyle Cunningham

Sgt. Company F 3rd Ranger Battalion

3rd Battalion Memorial Page

Darby's Rangers 6615th Ranger Force

3'd Bn Battle Credits:

Sicilian Campaign

Battle of Naples -Foggia

Anzio-Rome -Arno

Cisterna di Latina

________________________________________________

ARMY GROUND AND SERVICE FORCES
REDISTRIBUTION STATION
Hot Springs, Arkansas A G S F
13-18
C E R T I F I C A T E
This is to certify that the records of
Sgt. Robert L. Cunningham 38273718
show that he is entitled to the medals,
decorations, Citations & Overseas Service
Bars listed on the reverse hereof.
signed,
Wayne L Ablott, Capt. Ord, Asst Chief Mil Pers Br
signed, Robert L. Cunningham
(X)..Combat Infantryman's Badge
(X)..European-African-Middle Eastern Theater
(4)..Bronze Battle Stars
(X)..Presidential Unit Citation
(4)..Overseas Bars
(Additionally: The POW Medal, Good Conduct Medal)

_________________________________________________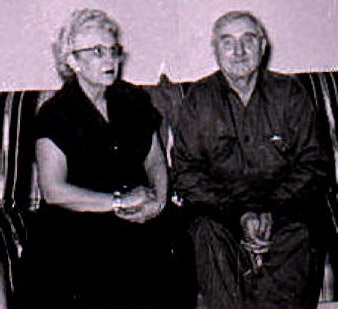 Zadia and 'Daddy Bob' Cunningham 1954

Bob and Zadia like all parents of POW's cherished the Memories of their son.

The face of war changed the Soldier and Changed those at home too.

Lyle Cunningham Post Cards & Letters & Time line with 3'd Bn Dates of Record



A further History of the 3rd Battalion with Carl Harrison Lehmann