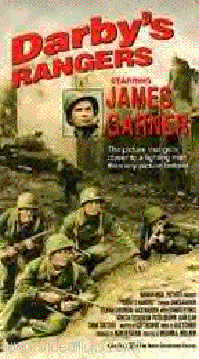 Category:

Action/Adventure

Director:

William Wellman

Cast:

James Garner, Jack Warden, Peter Brown, Stuart Whitman, David Janssen, Edd Byrnes, Venetia Stevenson, Torin Thatcher, Edward Byrnes, Etchika Choureau




Running Time:




2 hr 2 mins




Distributor:




Movies Unlimited




Summary:




In his first starring role,

James Garner, As Colonel Bill Darby; leads the elite Ranger commando unit through North Africa and Sicily to Anzio and into the mainland of Europe


Darby's
Rangers
Great World War II Film from Wild Bill Wellman
March 22, 2001 Reviewer: from USA
"Darby's Rangers" was director William "Wild Bill" Wellman's second from last film. An ace pilot in WW1 "Wild Bill" Wellman went to Hollywood and directed "WINGS," the first film to win an Academy Award.
"Darby's Rangers" released in 1958 deals with Major William Darby's formation of a crack ranger outfit.
The studio wanted an aging Wellman to turn out another formula war film late in his career but thanks to the charisma that James Garner brings to the role of Major Darby this movie works much better than expected.
The movie deals with the Ranger's exploits on and off the field of battle.
Cinematographer William Clothier's images are well filmed and stalwart Composer Max Steiner once again gives us that old 'guts and glory' scoring.
The good cast includes Jack Warden, Edd Byrnes, Stuart Whitman, Peter Brown, Torin Thatcher, Murray Hamilton and David Janssen.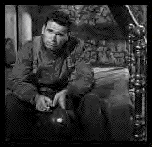 James Garner's First Starring Role as Wm. O. Darby